Does it supply built-in templates for 3D flip quickly building?
PDF to Flipping Book 3D builds a plenty of incredible flash 3D templates in facilitate building flipping 3D book in shorter time. There are 12 suits of templates packaged in and countless free themes keep provided.  You can download from our site for free and then import them in template panel for further usage. Each one has a clear preview screenshot for selecting with ease. When the application opens up, in the tab of Home, you can find the button of Select Template which the key to get more options.

Step1: Start PDF to Flipping Book 3D, stay your eyesight on the tab of Home.
Step2: Click Select Template, and then select a good look template to apply.
Step3: Click OK, and then it is applied to the current office file.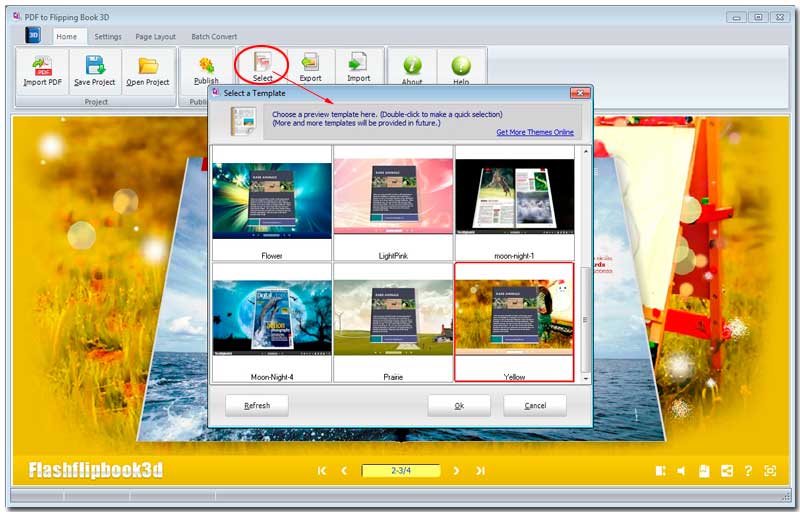 PDF to Flipping Book 3D download
PDF to Flipping Book 3D for MAC download