How to make 3D page flip book searchable?
Sometimes a digital book is better than paper book for its talent on speed, environmental protection and user experience. It realizes the fantasy effect on computer screen which paper book never reach to. The fluent flipping and powerful functions enables the unique distinct 3D page flip book overmatch any other competitors.

Step1: Launch PDF to Flipping Book 3D, import PDF file.
Step2: please notice the bottom checkbox Import Link, check it.
Step3: Click OK and then check the 3D page flip book panel down-right corner if the PDF is searchable there will be an icon like a magnifier lies in.

Note: click the search icon and enter words you want to search, all the relevant content will be listed in the search window.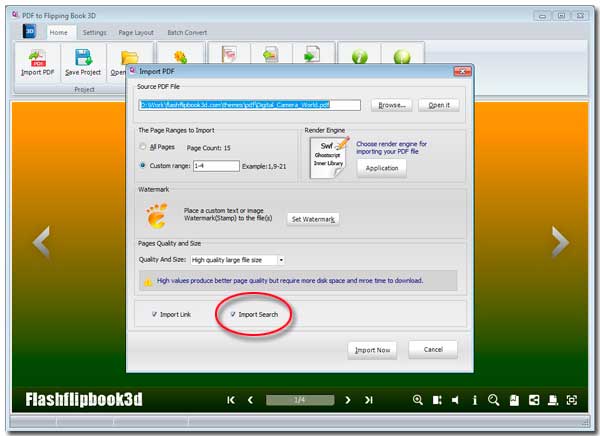 PDF to Flipping Book 3D download
PDF to Flipping Book 3D for MAC download