How to use themes in 3D Flipping Book software?
Actually, you can free download the frameworks from. But you couldn't know how to use them. Now, let's learn the steps of import the templates. Before start, please download a theme from Themes 2012, and then select one to download from the below list. The downloaded theme is in the form of ZIP compression file. To use the templates in, you have to uncompress it firstly. In the compressed folder, you can read 2 TXT file, 4 template appearance screenshots and 4 .thm format files. The THM files are just we required. Here we go!

Step1: Launch any software of 3D series, and then click Home --> Import Theme.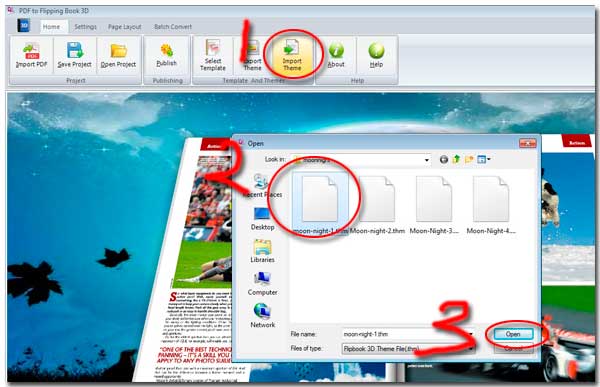 Step2: Click the icon of search the THM directory, and then select the favorite one load in.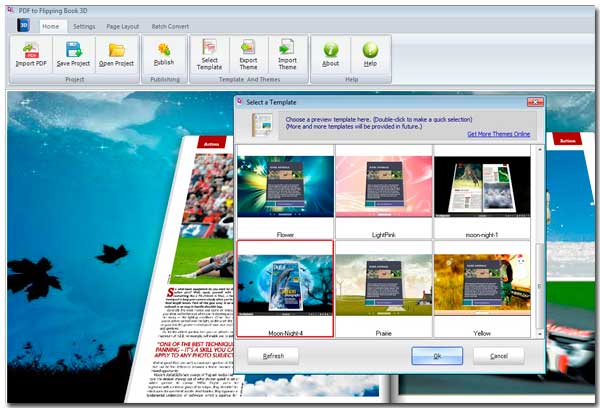 Step3: The selected THM file is loaded in the templates panel.

After import the theme in templates panel, what should you do is selecting it and in flipbook window for further editing.
PDF to Flipping Book 3D download
PDF to Flipping Book 3D for MAC download